When we think of man's best friend, it is usually the figure of the dog that immediately comes to mind. This is not the case, however, for this Turkish retiree who has had a companion for almost forty years… a swan!
The gratitude of an animal
Who has never been attacked by a swan? If this slightly aggressive animal can easily get angry and go on the attack for nothing, it also seems to be able to fall in love with a human being and show him his gratitude!
This is indeed what the incredible story of Recep Mirzan, a sixty-three-year-old retired postman, suggests.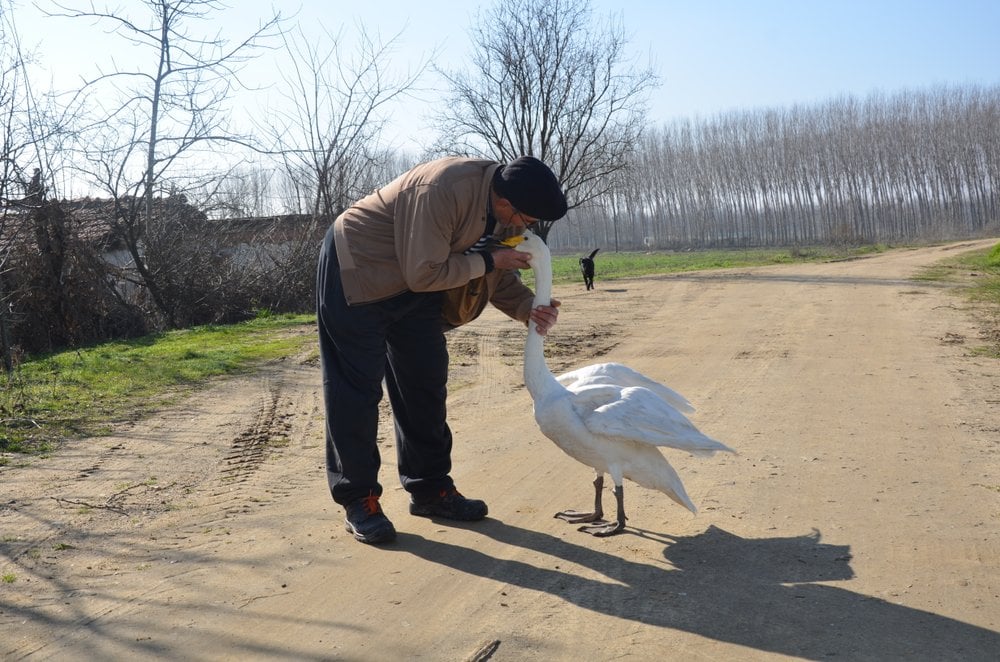 Recep and Garip: the inseparable. Credit: AP Photo/Ergin Yildiz
The swan and his savior have not left each other for thirty-seven years
Thirty-seven years ago, the man was walking a road in Turkey with his friends when he noticed a swan in a field, one of whose wings was broken. Without the slightest hesitation, Recep flew to the rescue of the animal and brought it home.
Recovering from its wound, the feathered creature was given a name, given to it by the former postman: Garip, which translates to " odd ". And for thirty-seven years, Garip has lived with Recep, on his farm, accompanying him on a daily basis.
The man told the Associated Press, "We got used to each other. We never parted". In thirty-seven years, the swan, with its amazing longevity, has never tried to flee the farm of his best friend, now a widower.
A swan that is more than a friend
If the term "garip" can be used to refer to people who are unlucky, one thing is nevertheless certain: the fate smiled on the swan, as well as on Recep Mirzan.
The latter, without descendants, went so far as to confide to the Associated Press that he considered Garip as his own child… And more precisely as his own daughter, since Garip is a female swan!
We wish them happy times for another thirty-seven years!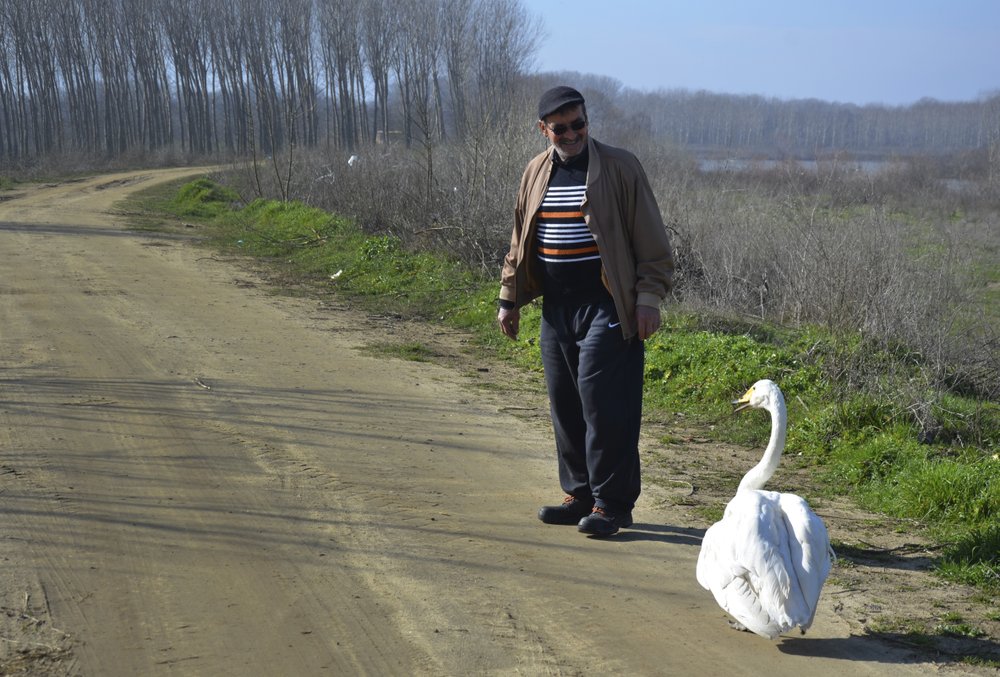 More than a friend: a child. Credit: AP Photo/Ergin Yildi