A mother has expressed her sadness and disappointment when none of her daughter's classmates showed up for her birthday tea party.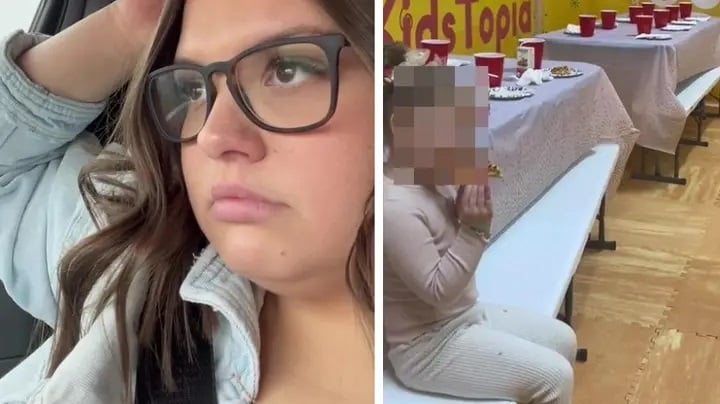 Credit: @breannamstrong/ TikTok
Breanna Strong, a mother from the United States, took to her TikTok account to share how her daughter's birthday party turned into a nightmare.
On the social network, the video of this event moved Internet users and generated more than 3 million views. For good reason, Breanna Strong says that for the birthday of her daughter, Avery, the young mother redoubled her efforts to give her a successful party.
The young woman had rented a playground for the day which she had decorated for the occasion, and she had also ordered pizzas and cakes to keep the party in full swing. Except there was never a party.
"It breaks my heart so much"
@breannamstrong I wish I was making this up. #noshow #birthdayparty #fyp #trending #sahm #makefriends ♬ Get You The Moon – Kina
" We invited 27 children for Avery's third birthday party. Not one of his friends came ", regrets Breanna Strong in her video. Indeed, in the publication, we can see little Avery, sitting alone, a piece of pizza in her hand in the middle of the birthday decorations.
An image that caused a lot of pain to his mother: " Money and time wasted. It breaks my heart so much ". Then, we can see the mother throwing a pizza in the trash, for lack of volunteers to eat it.
Annoyed, Breanna Strong had only one desire, to return home to her family and cuddle her daughter. In the comments section of the video, many Internet users shared their pain and expressed their support for Breanna and her daughter. Most also shared similar anecdotes regarding their own or their child's birthday.