Volunteers from the Périgueux SPA, in the Dordogne, found an abandoned dog who was thrown over the association's gate, which was closed for the weekend.
In Périgueux, in the Dordogne, the volunteers of a SPA had a bad surprise when they arrived at the establishment at 8 a.m. this Monday in May 2021. Indeed, they discovered an elderly dog ​​who was walking in the court of the association.
According to the president of the structure, the animal was thrown over the gate, since the SPA was closed.
A fall of two meters high
The person who wanted to get rid of the dog obviously did not want to wait for the opening of the establishment. As no other access gives onto the courtyard of the SPA, the volunteers are convinced that the animal was thrown over the gate.
As the latter is more than two meters high, the fall was brutal for the dog, who injured her mouth and lost a tooth.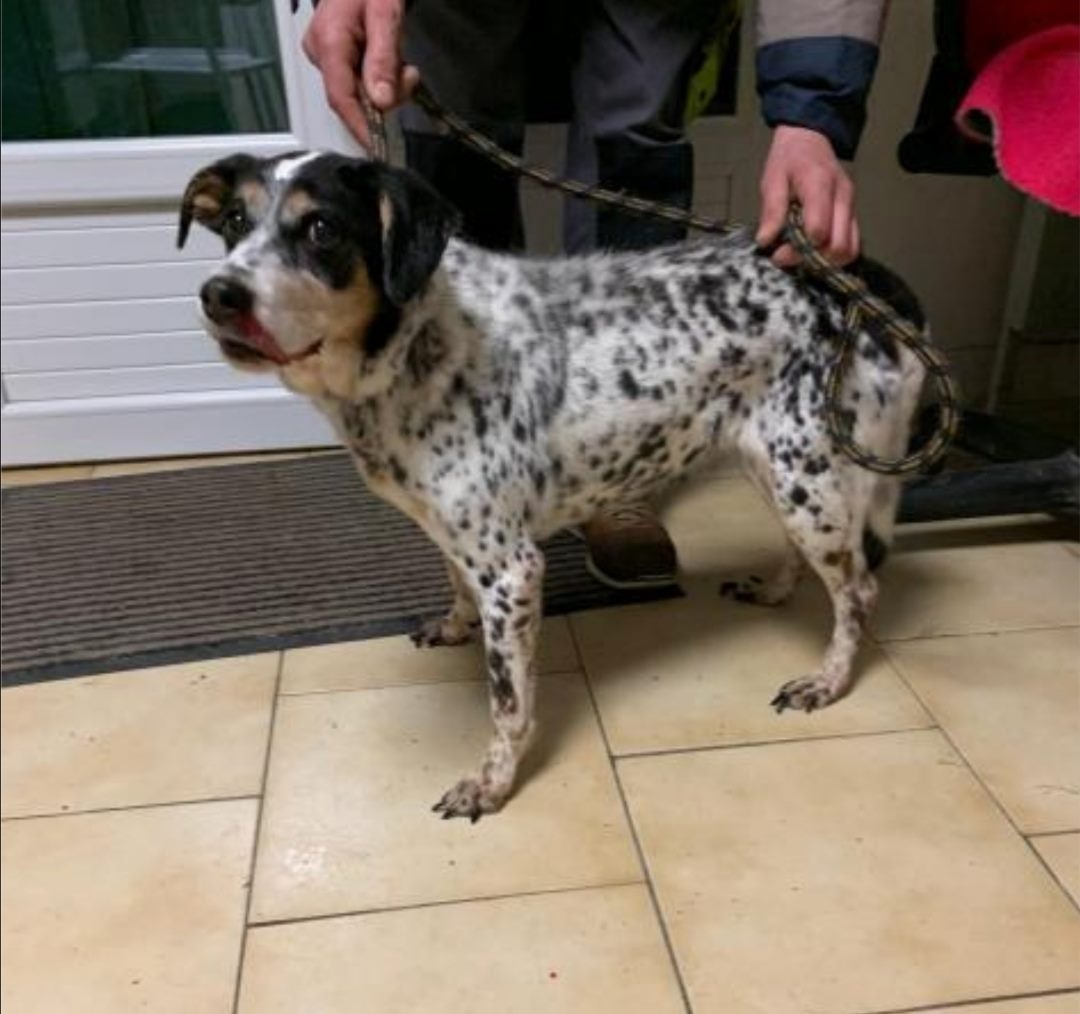 Photo credit: SPA Périgueux
"Either she is very old or she is not maintained, which would explain the poor condition of her teeth and her very long claws. Anyway, she is bleeding from her mouth and lip, which is most definitely related to the fact that she lost a tooth when she landed on the floor after being thrown"said Eliane Rigaud, the president of the SPA of Péigueux.
The responsible person sought Without any microchip, the dog is unidentified and the authorities have difficulties in finding her owner.
"I am outraged. It is an unspeakable cowardice, continues Eliane Rigaux. If people want to abandon their animal, they can wait for the opening. It's a shame to do it like that. I wonder when structures will be put in place for permanent animal control. »
The case was published on the Facebook account of the SPA of the city and the post was relayed by many Internet users, in order to find the culprit of this abominable crime.