Early in the morning, Shraji Krukala, who lives in Thailand, was unable to get to work. Krukala couldn't get to work. His route took him to a new construction site nearby. From there, a low, plaintive cry could be heard.
The sound came from a small drainage ditch filled with muddy water. Schlach looked nonchalantly and noticed an incomprehensible animal splashing around in the muddy water. Then the boy crawled through the drain and picked up five cubs. It was later discovered that they were normal bear cubs. However, they were covered in mud and were almost immobile creatures.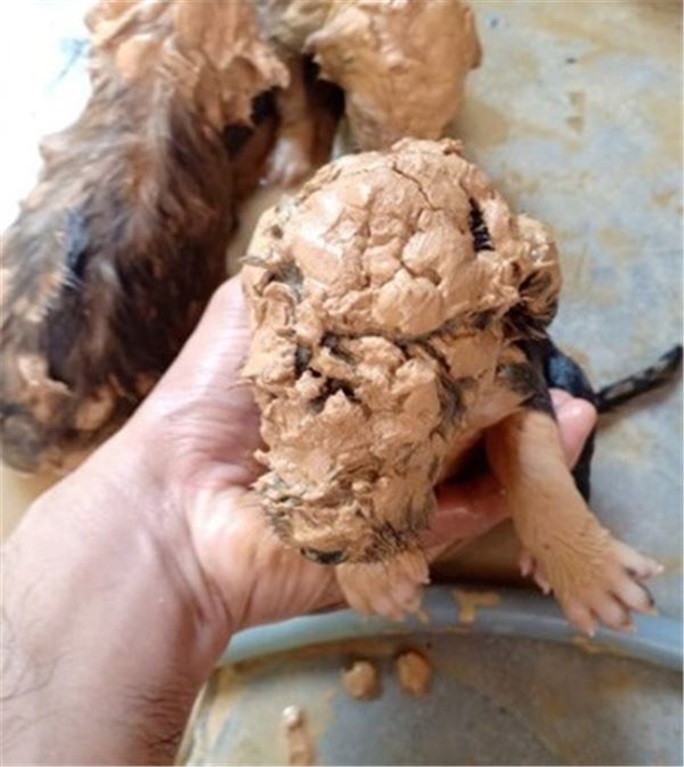 Wading through the mud, Schlachter began to wonder why those bear cubs were there. The cubs were still growing, but the possibility that they were babies could not be ruled out, since they had caused such a stir.
The mother must have deliberately found a secluded place to nest, unaware that the coming monsoon would cause the mud to overflow into the hole. Besides, there was no sign of her or the mother nearby and it was clear that the cubs were hungry.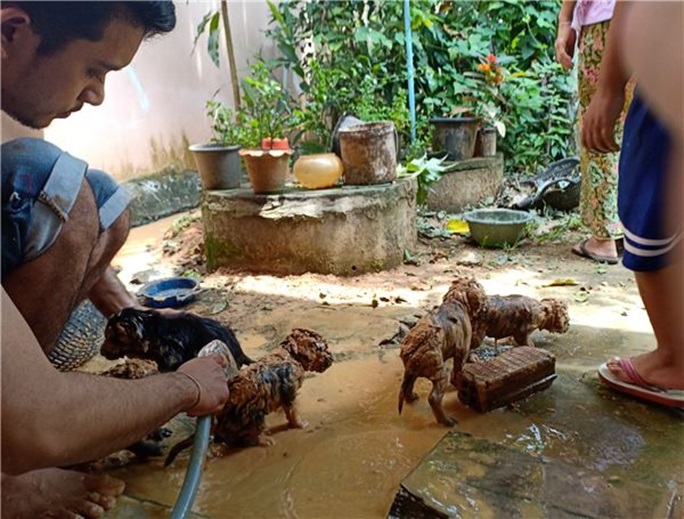 The dog may have thought they had died in the landslide and decided to abandon the cubs. The person then rescued them.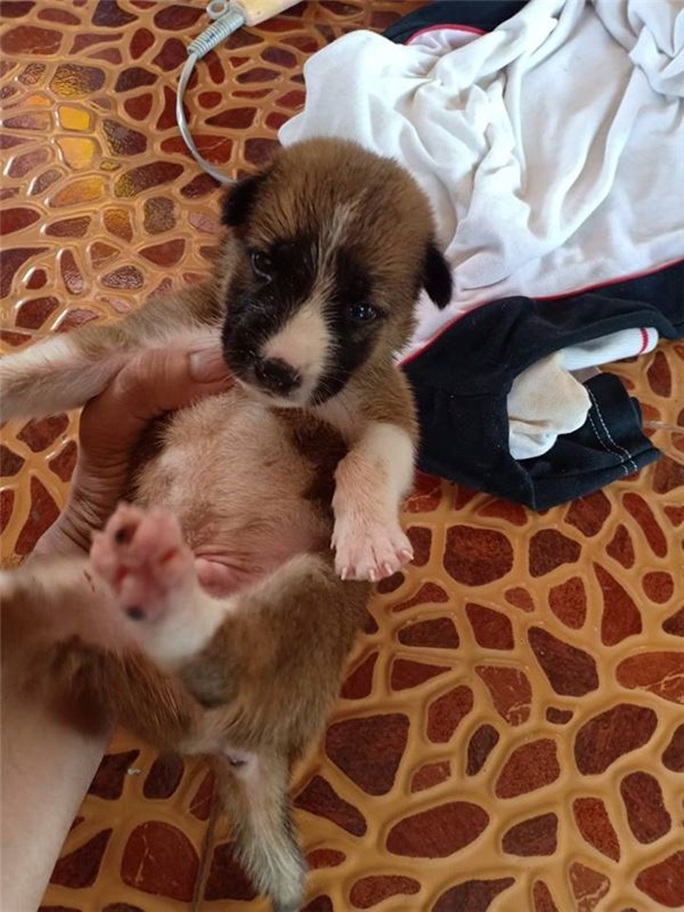 The puppies became soft and cuddly as they were cleaned up and started to play while being fed. At this time, the whole family learned about the discovery of the hero, and many were worried about the fate of the puppies. In the evening, a family meeting took place and it was decided that all puppies would remain in the Schlachter family as mascots.