It is always said that "age is just a number", but few believe it: yet there are people who amply demonstrate the truth of this popular saying. An example ? Mike Fremont, a centenarian from Cincinnati, Ohio, USA, is a role model for young and old alike: this spirited centenarian runs the streets near his home every day, "greeting" almost everyone who 'he crosses. They know him well, because at his remarkable age he has been running these same paths for decades.
picture: YouTube – NBC News
"Everyone is used to me, they tell me: 'I've seen you here for 40 years!' he says. Fremont is kind of running celebrity, even outside his hometown: he holds several world records for running of all kinds, even though he started the sport as an adult. He only started racing in his early thirties, after the sudden death of his first wife left him a widower with three children, including a two-week-old son.
"When my wife left me, I was very stressed and needed to do something every day to relieve my anxiety. So I used to take one of my little girls, she would hold my little finger and we would run. I liked it and thought it made me feel good," he said.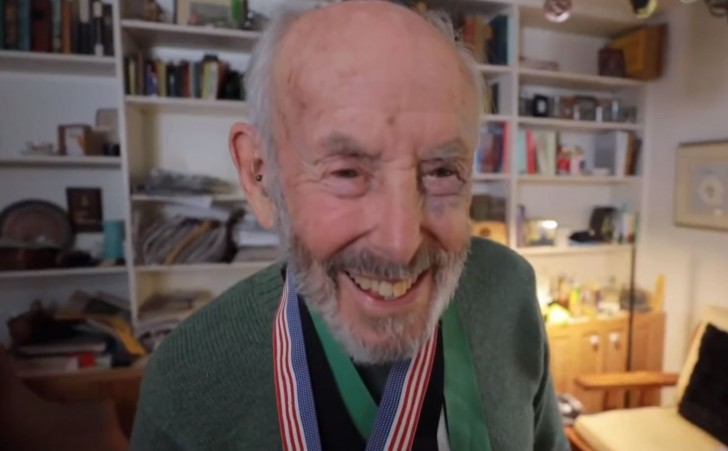 picture: YouTube – NBC News
Fremont didn't start racing competitively until after 1992, when he was diagnosed with cancer and doctors told him he only had three months to live. "It was a very difficult thing to digest," he explained. Fortunately, Fremont lived beyond those three months, and doctors were amazed that the disease had not spread.
Inspired by the fact that he had a new pulse in life, Fremont began signing up for races: "I found out that I wasn't bad at running. I didn't weigh too much and I was thin. It has helped me and my macrobiotic and vegan diet. When I started to win, I also started to feel some pressure and adrenaline: I wanted to challenge myself.