Adriana Figueroa was walking home from the gym on the streets of South Miami when her heart broke when she spotted a small brown dog on the side of the road. As she approached, she saw the dog staring into the distance, as if expecting his former master's car to appear on the horizon at any moment. It's like they left it there," Figueroa said. "He's still waiting for them to come back."
Unfortunately, this isn't the first time Ms. Figueroa has encountered abandoned dogs in her neighborhood. In South Miami, where Figueroa lives, pets are often seen left to fend for themselves. That's why Figueroa started lifesaving two years ago.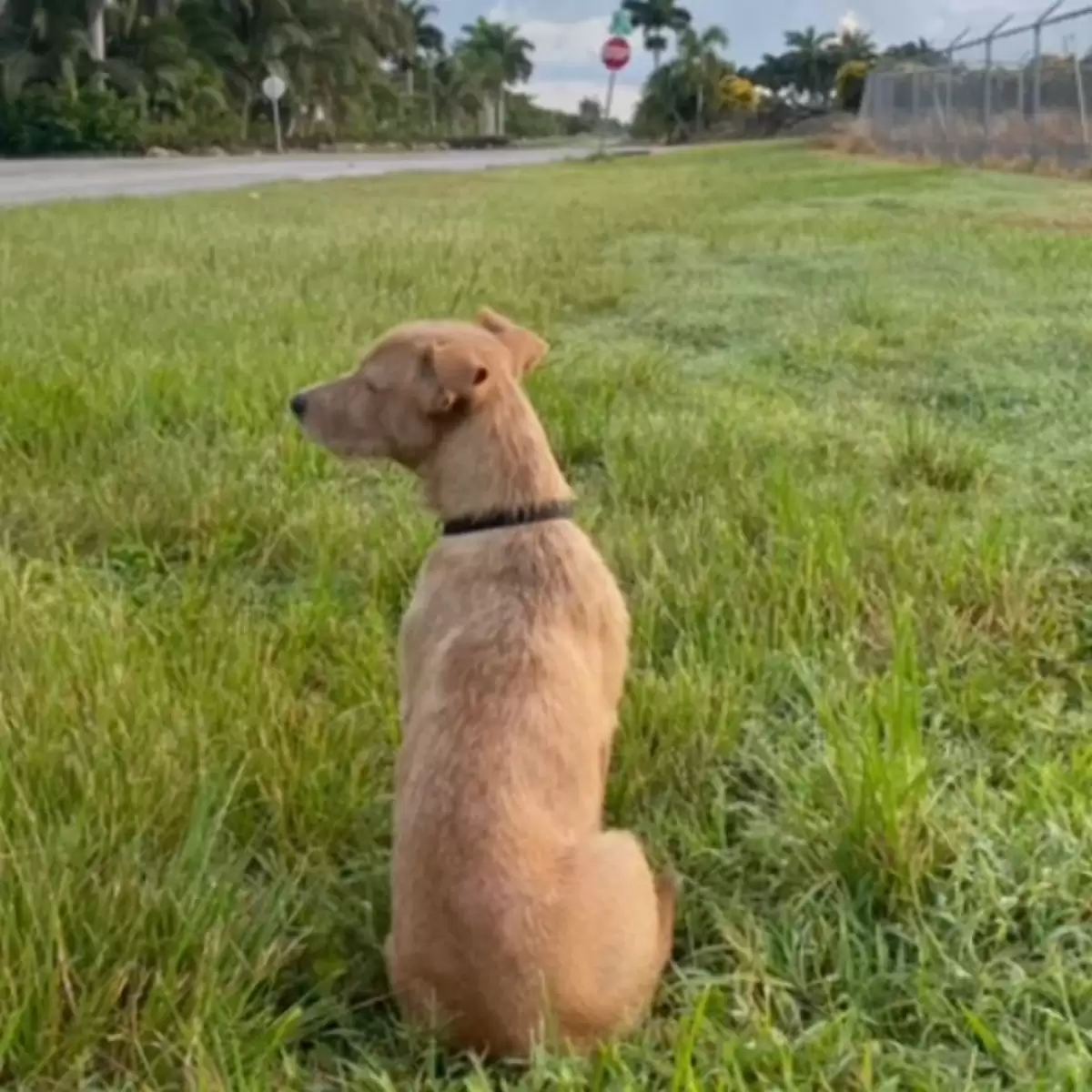 "I'm always on the lookout for abandoned dogs," says Figueroa. I always carry dog ​​food in my car, and recently put it in a medium sized box." Figueroa made a video documenting the process of rescuing the dog. Ms Figueroa spent two hours patiently coaxing the puppy into her car.
At first, the suspicious dog, later called Melo, avoided Figueroa's care and refused to eat. But after about an hour, he started to trust his new friend and his affectionate side started to emerge. "He is very affectionate," Figueroa said. He loved being a pet."
After reuniting with his owner and discovering that Melo had in fact been abandoned, Mr. Figueroa began trying to find him a forever home.
Fortunately, the search did not take long. Soon, someone in his network saw a picture of the dog and asked him to adopt him. After settling into his new home, Melo enjoys all the comforts that a permanent family can provide and he is confident that these new parents will never leave him.