Lost in Oklahoma, Oakley was driving around an intersection, probably hoping someone would spot him in a car.
The puppy was left alone with two other dogs. For more than a week, the lost animals wandered the village, waiting for the return of the people who had left them there. Homeless, the dogs slept in a tin pipe under the road.
Luckily, a good Samaritan spotted the black lab mix and his friends and alerted animal rescuer Alice Matlock, who rushed aside as quickly as she could.
Matlock was saddened to see how the dog was doing.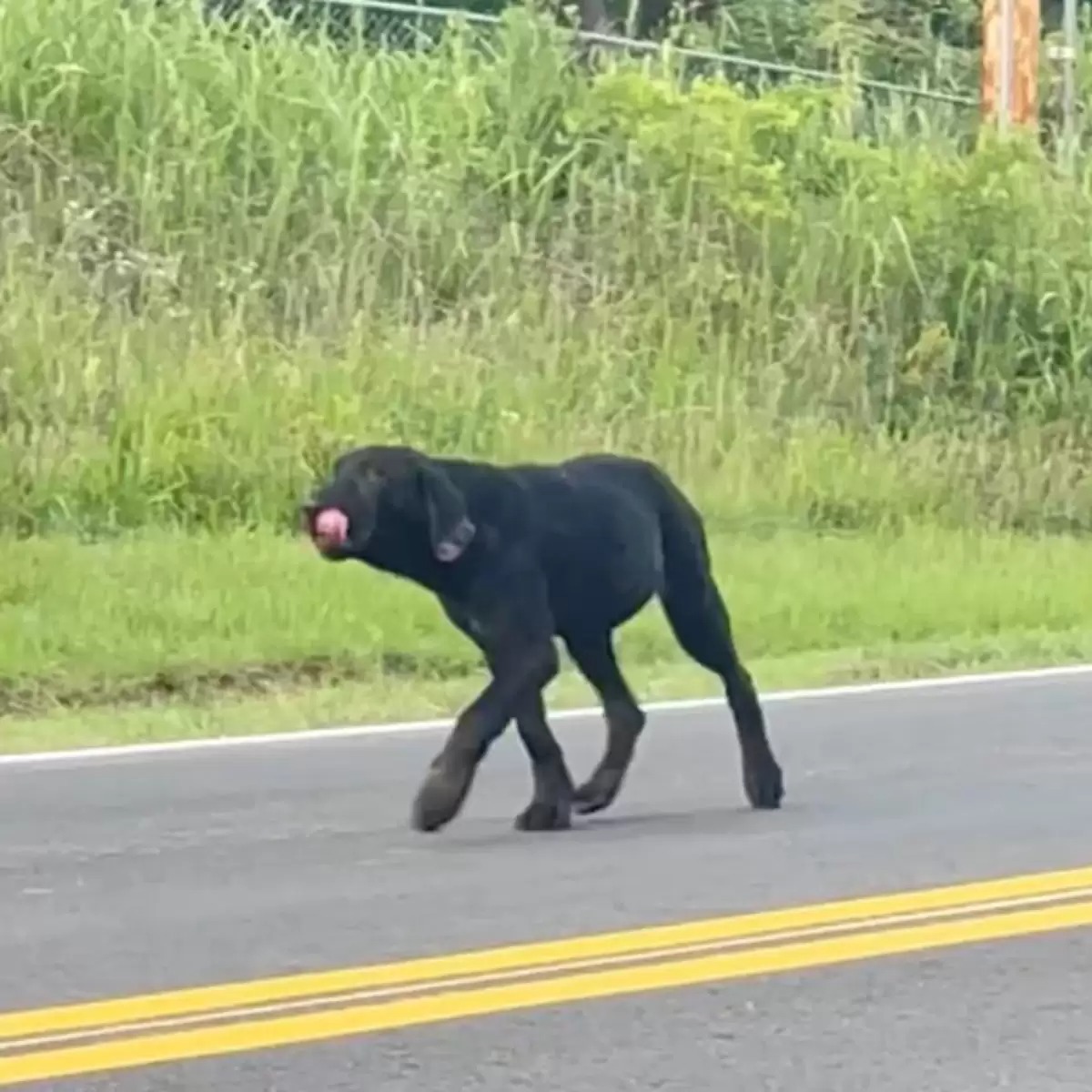 "He was in a pretty tough condition, which broke my heart," Matlock said.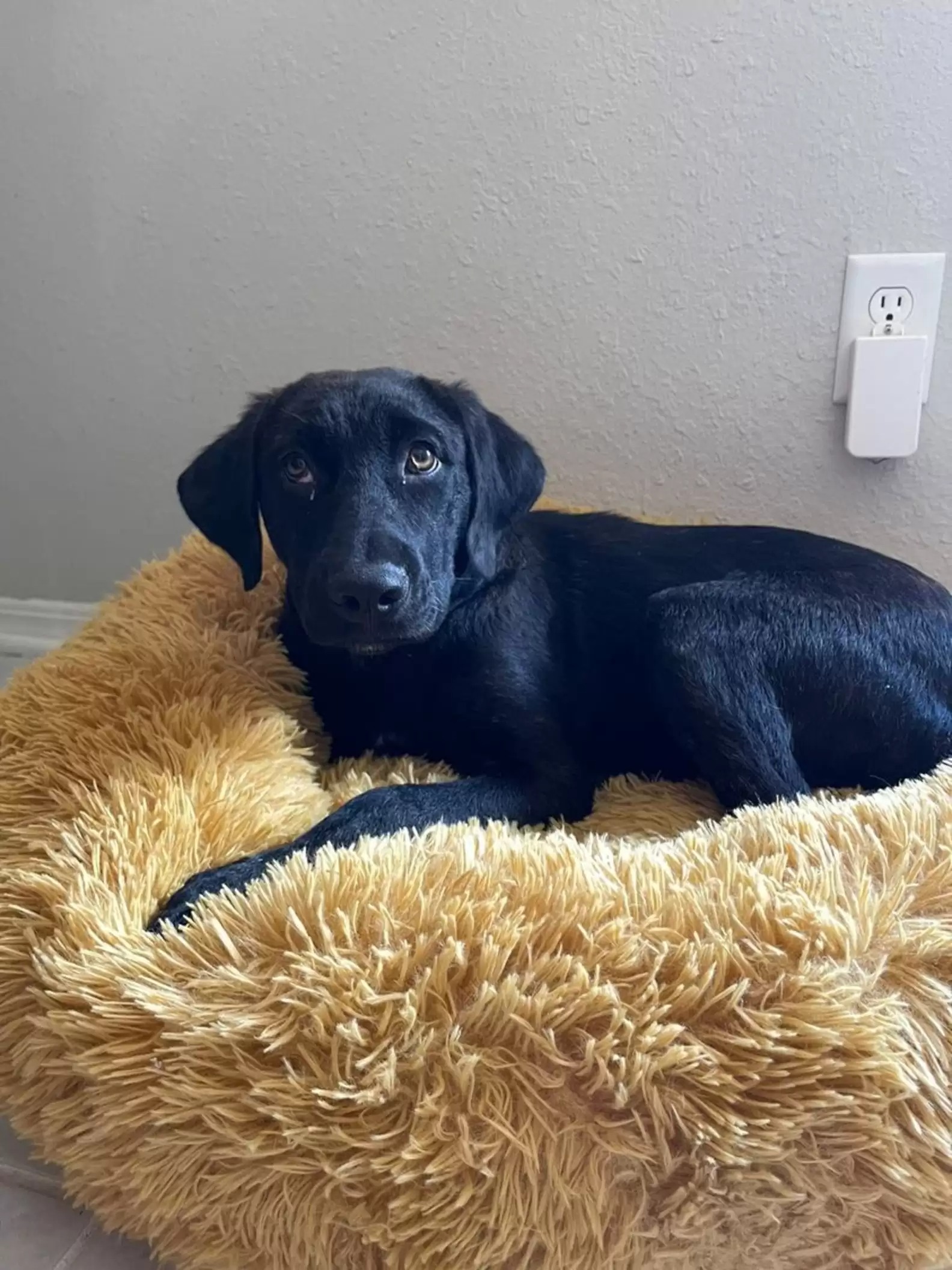 Oakley was the first of the three to survive. The other two were quickly caught and brought to foster homes where they were able to recover.
Matlock took Oakley home, where he immediately calmed down. Her warm personality came through quickly. Touched by Oakley's quick love, Matlock was angry that someone had left him alone.
"He's such a sweet, intelligent dog who lives to please people," Matlock said. "It made me angry that people could be so cruel."
Matlock made a video of the Oakley rescue, which you can watch here:
Matlock gave Oakley a bath and arranged for his medical care. She contacted Safe Haven Animal Rescue, who generously offered to cover Oakley's medical expenses while Matlock cared for her.
Within a few months, Oakley's skin and eye condition improved dramatically. He still loved foster life; he particularly enjoyed lunch and dinner, but it was time for him to find a forever home.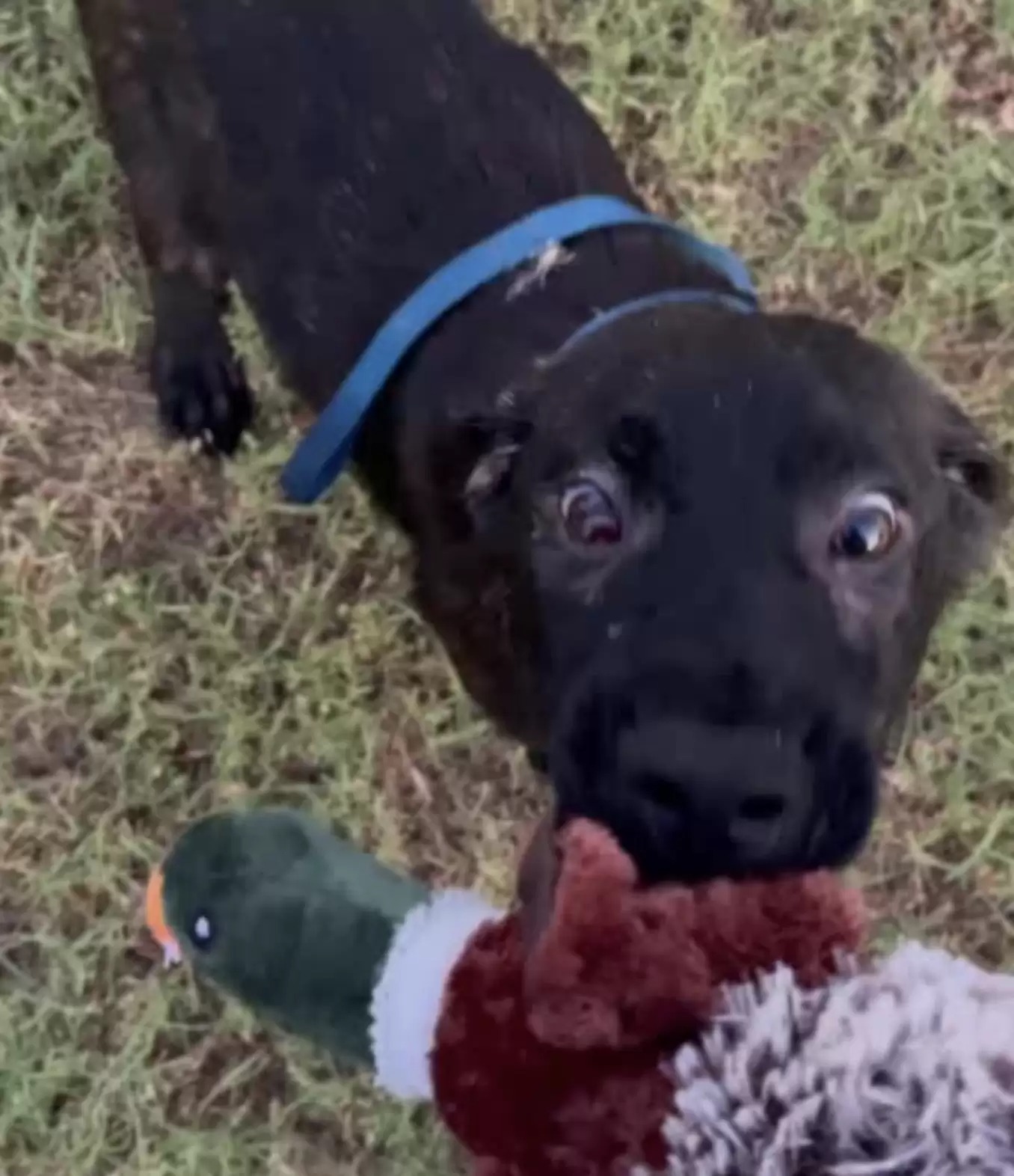 Matlock knew Oakley would soon be adopted.
"He was such an easy dog," Matlock said. "[Il] has been kind to everyone and everything from the very beginning."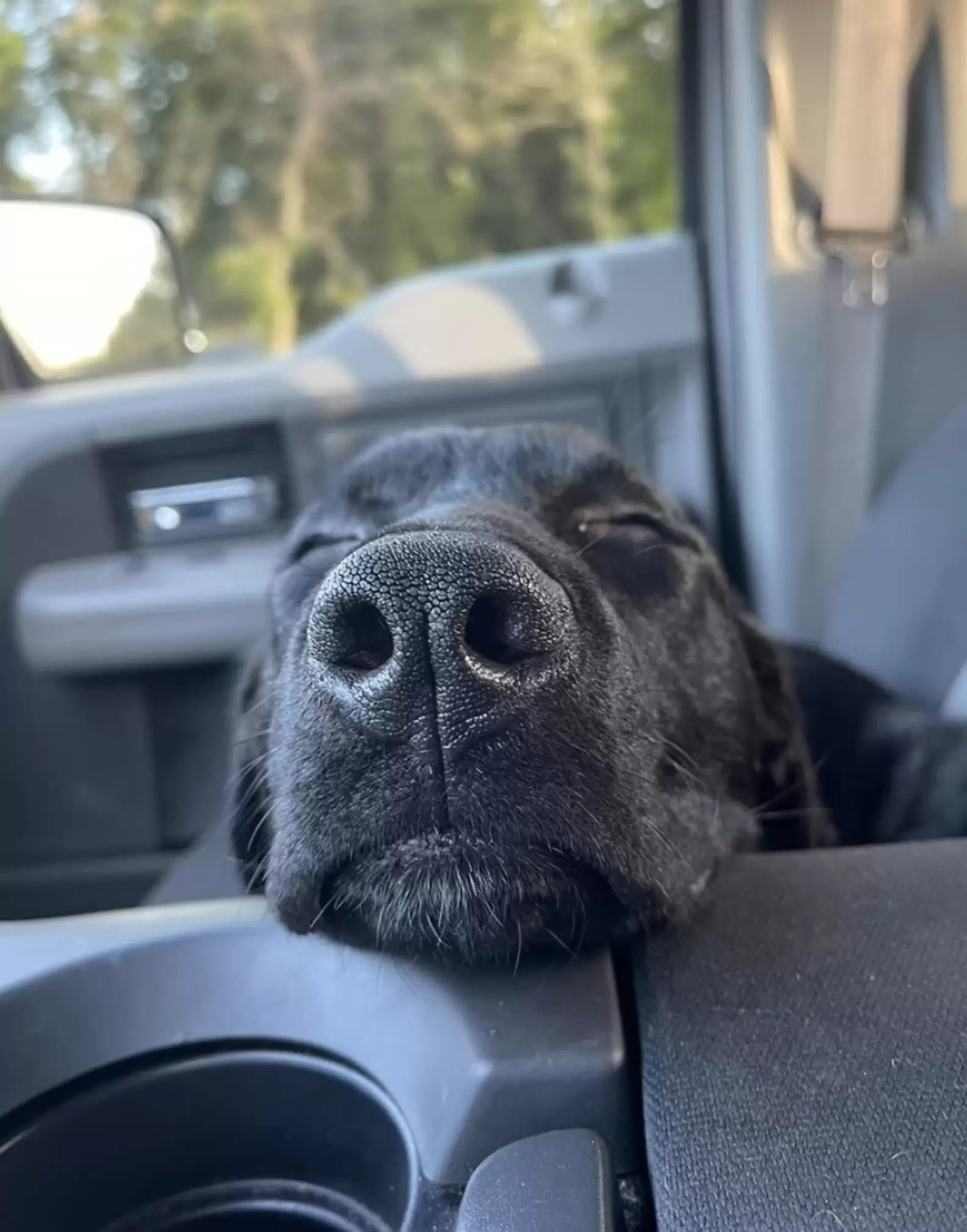 After seeing Matlock's Instagram video on Oakley, one family was particularly moved by the dog's inspirational story. They knew they had to meet him. The family contacted Matlock and arranged a meeting. It didn't take them long to realize that Oakley was the dog they were looking for.
"They came all the way from Minnesota to get it back," Matlock said. "He's been in great shape ever since."