Sharon Stone's appearance at the Saudi International Film Festival gala screening was a fitting choice for the 64-year-old actress, who opted for an elegant dress for her appearance on the carpet.
The Emmy Award-winning actress likes to wear unique outfits, especially for public appearances. Despite her age, Sharon can still appear on the carpet in dresses with plunging necklines and figure-hugging silhouettes.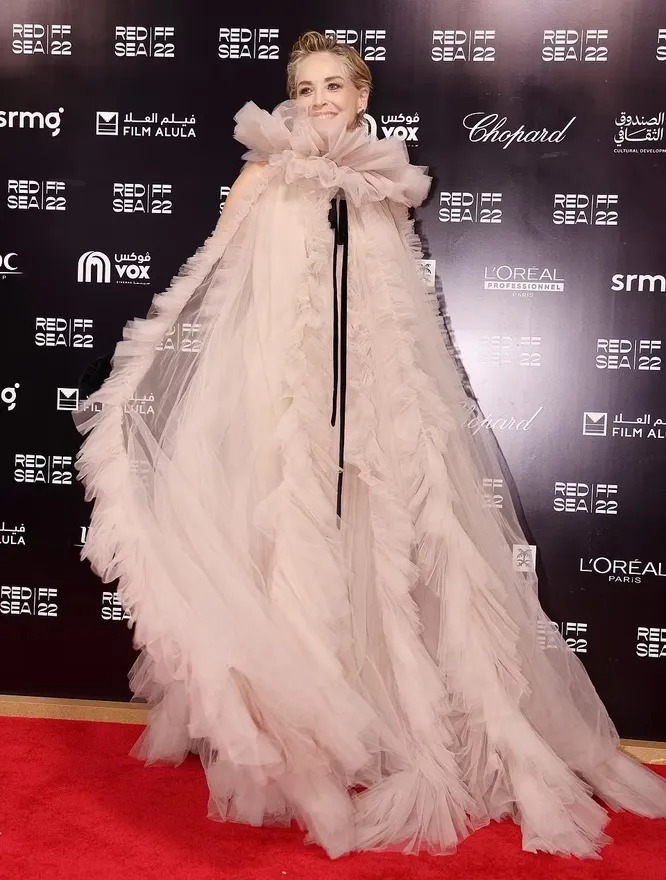 However, when she travels to Muslim countries, she chooses to dress in a way that respects their customs: the Basic Instinct star walked the carpet in a luxurious soft pink Monsoori sleeveless dress. The dress was embellished with ruffles and jabots. Sharon added long velvet gloves to show off the dress.
A stylist styled her short hair into a loose bun and a makeup artist applied evening makeup, emphasizing her eyes. Her eyelids were highlighted with a dark brown eyeshadow and her lips were painted with a sheer gloss. Large pearl earrings completed the look.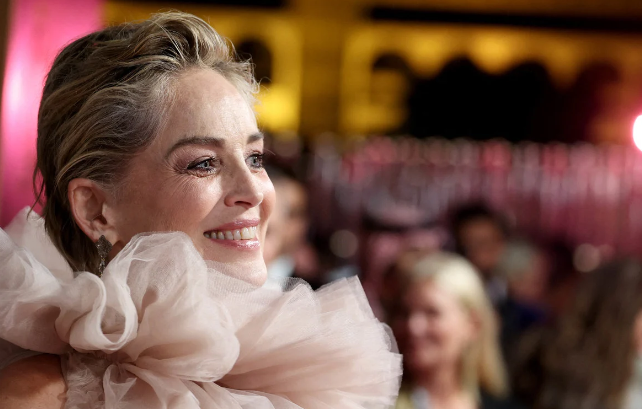 The Hollywood star admitted that his tumor had grown. Sharon Stone is going to undergo surgery. She will need to stay home for a while to fully recover.