Colombian singer Shakira has touched fans with her attitude towards her 91-year-old father.
On her Instagram page, the star posted touching pictures of the hospital, where she came to visit her sick dad. William, 91, sat in a wheelchair and his daughter gently helped him develop his legs under the supervision of a doctor.
When, after several exercises, the father managed to raise both legs himself, Shakira triumphantly raised her hands and shouted with joy, after which she kissed her relative's feet.
"And life is what happens between hospital visits and Halloween costumes," the performer signed off.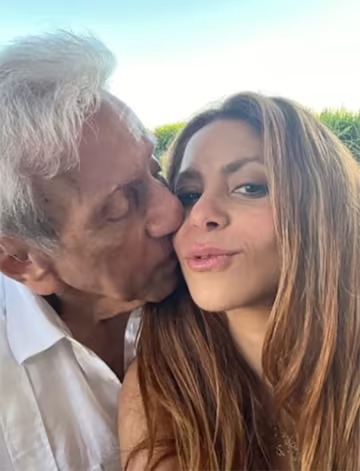 Naturally, such a touching video couldn't go unnoticed by subscribers, many of whom admitted they couldn't hold back their tears from what they saw: