Alexandra Daddario is in Paris for Fashion Week and has been posting all sorts of cool Instagram content of herself gazing at the City of Lights. His latest publication is also a bit surprising, since the star is not wearing makeup.
In the photo, Alexandra is pictured shirtless in a hotel room with wavy hair. Her skin is clear and radiant and she is truly attractive. However, if we look a little closer at the background, we can also see her reflection in a mirror, which shows that she is completely naked.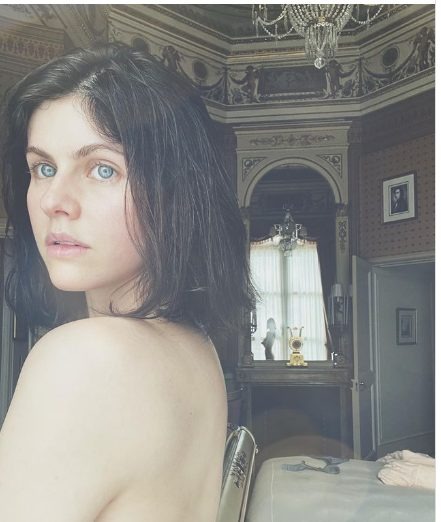 Alexandra revealed her skincare routine to Vogue last year, starting with two masks – a glycolic acid puree and a moisturizing sheet – and continuing with the Vintners Daughter serum, which she started using while filming Baywatch in 2017. She says it's "the only thing that really works" for acne.
But she also attributes her beautiful skin to having a healthy heart." Part of my skincare routine is a ritual of going to yoga, de-stressing, meditating, and going for acupuncture." Alexandra said: "I think it's really important to learn to take care of yourself, to love yourself, to love your skin as it is and to keep your balance. I think all of this ultimately helps all aspects of health, including the skin."
This content was imported from the survey. You can find the same content in a different format, or more detailed information, on its website.
So, to stay healthy, Alexandra has her own power goals to stay strong and active. First, she tells Women's Health that she loves being outdoors, swimming in the sea and climbing mountains. She believes that "if you are in tune with yourself and with nature, your body recovers faster and responds better".
Of course, she also makes sure to eat healthy. She explained that she starts her mornings with a cappuccino with almond milk or oats, followed by a breakfast of yogurt and fruit or egg whites with spinach and toast. A turkey sandwich with cheese, mustard and mayonnaise. Dinner is usually pasta with vegetables and olive oil, but Alexandra says when she's not busy she likes to cook a steak and fresh vegetables or a hearty soup.