Tyla Clement (24), from New Zealand, has never smiled in her life. She was eight months old when doctors diagnosed her with a rare condition, Mebius Syndrome, a birth defect characterized by a complete lack of facial expression. This congenital anomaly is characterized by a complete absence of facial expression.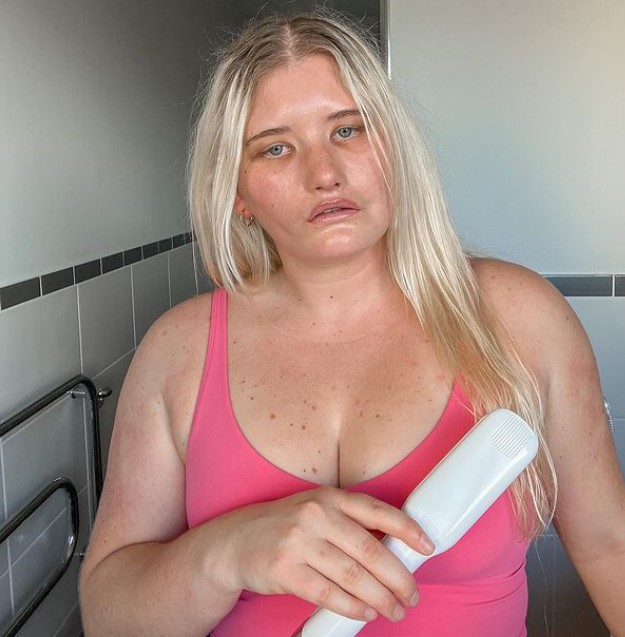 Tyla has few or no facial expressions, unable to smile, raise her eyebrows in surprise, or move her upper lip.
Naturally, such a child had to endure constant teasing and bullying from her peers. The girl was not only morally humiliated, but also physically abused. Taila remembers being thrown a bag at her and being kicked until she collapsed, to the cheers of her tormentors.
At one point, the doctors gave her a glimmer of hope: at the age of eleven, she underwent an operation, but it failed. Showing your face in public then becomes even more difficult. The girl fell into a deep depression and repeatedly tried to commit suicide. "I was seriously depressed. The doctors said that my mental state was comparable to post-traumatic stress disorder in the army," Taila said.
However, she eventually matured and learned to accept herself as she was. She started going to the gym and learned to meditate. After finding inner peace, she decided to start her own blog on TikTok and since then her life has changed drastically. Among her subscribers were people who helped her believe in herself and gain self-confidence. She now has 29,000 Instagram followers and 27,000 TikTok fans, and her followers are raving about her inspirational story.
This year, Clement's big dream came true: the Zebedee modeling agency hired her. "Honestly, it's a dream come true to sign with an amazing agency like Zebedee and be part of such an inspiring and important movement. I know I have a lot to contribute and I know I have this incredible gift and ability to inspire others". – The girl adds: "The other thing I learned.
"The other thing I've learned on my journey of self-discovery is that I can smile. My smile belongs to me, and just because it doesn't look like the smile of the majority of the population doesn't mean my smile isn't a smile. I think little Tyla would be incredibly proud of me today," the model says.